Warning: You're About To Discover The

Number One

Closely Guarded Internet Marketing Secret Ever! SSSHHH...Don't Tell Everyone,
"Because There's Never Been A Better Time Than Right Now For You To Get Off Your Backside And Start Creating Your Very Own Profit Pulling Membership Site"
- Kim Standerline

Dear Fellow Internet Marketer,
If like myself you're in the business of making money from the Internet, then you may be wondering why the income stream you've been promised by the "guru's" hasn't actually manifested yet.
You've paid your money (probably lots of it), on all the manuals, software and tutorials you'll ever possibly need, now surely its time you were raking in all that lovely income you were promised...
The stark truth is, there is just so much competition out there in cyberspace, that simply throwing up a website and waiting for hordes of visitors to arrive and spend lots of money just isn't going to happen. (There are just too many variables to consider).

However there are other options you can consider and which you may find will ensure your online income will positively soar to undreamed of heights...

For A Start, Have you thought about starting your own membership site?
Building membership communities is one of my favourite business models. We've all heard that "The money is in the list". Well, in my opinion....The Money Is In The Membership!

Your Insider Secrets report lays out all the advantages of starting a membership site from scratch. I'm delighted to say that you've also pointed out some of the pitfalls too.

I would urge your readers to pay very close attention to the critically important step that you describe in detail on page 16 it's a step that many people miss out at their peril.

Your Insider Secrets report should be mandatory reading for anyone considering building a successful and profitable membership site. Great job!

John Taylor
http://snoopmarketing.com

My name is Kim Standerline, and as an Internet marketer who has run several very successful membership sites, you'll appreciate I know what I'm talking about when it comes to creating and running membership sites.
They say the money is in the list, true.. but there is also lots of money to be made from your membership sites (Can you say recurring income)? because that's what running your own membership site is all about...
At one time (until recently anyway), running a membership site was a costly time intensive business reserved for those marketers able to master the complexities involved with using a membership script.
However membership scripts and software have become ridiculously easy to use (and much cheaper to buy), so this has opened a huge range of possibilities for even the newest of Newbie Internet Marketers to climb aboard the membership site phenomenon...
------------------------------------

"Membership Sites Are The Future Income Earner For Everyone, From Internet Marketing Guru's, to The Average Joe Just Wanting To Run An Exclusive 'Club' For Others Who Share Similar Interests"
------------------------------------

Of course your membership site doesn't have to be "paid" there are countless membership sites out there which are free to join and deliver excellent service to their members. (It's up to you whether you want to monetise it or not)!

So just what is a membership site anyway?

To be honest, it can be anything you want!
Membership sites come in many forms and guises, you can use them to
Set up a paid content area for a favourite hobby or business
Set up a free content area for your hobby (or business)
Set different levels (whether paid or not). There are lots of uses for them.


Any Topic, Any Hobby You Are Passionate About Can Easily Be Turned Into Your Own Membership Site And Millions Of Dollars Are Being Made Right Now Using That Same Exact Model!

I even know of a guy who runs a membership site to keep tabs on his far flung family!

Are you passionate about your hobby? If so, turn it into your own paid membership website...

Do you want to sell content online? Start selling it with your own membership site. Because you'll soon find you're earning thousands of dollars a month when you do...

The Internet is now the biggest library in the world, with millions of pages of information uploaded on a daily basis. The problem is, there is often no way of knowing whether this information is correct or not.
Sifting the good and the useful from the (lets be honest), millions of pages of rubbish uploaded on a daily basis can be a huge task, (and this is where you come in).
I can assure you, people are more than happy to pay you to ensure they learn what you already know and want to give them especially if you're an expert in your field!
Think about it, if you have a particular hobby, area of expertise, or profession, then you could turn your knowledge into a membership site and be on your way to achieving the pure reality of a secure financial future, doing something you love.
Also, one of the nicest things about owning your own membership site is the way you can very quickly build a loyal community amongst your subscribers who can quickly become friends.
------------------------------------
If you're a smart website owner, it's time you realised all the information you have at your fingertips is worth money (and lots of it). After all, why should you give your content away for free? (you probably worked darned hard to create it)...

Set up a membership site, and let it earn you an income!

So now you know how easy (and profitable) it is to set up a membership site, would you like to know about the actual mechanics of setting up and running one!
If so...
Welcome to "Insider Secrets to Running Your Own Membership Site"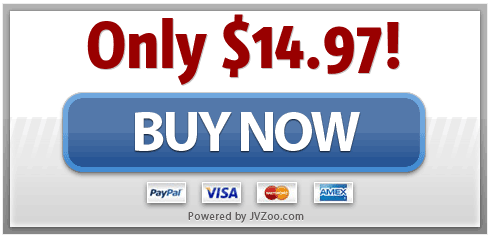 Insider Secrets to Running Your Own Membership Site is a step-by-step guide which will ensure you receive the absolute basics to enable you to get up and running with your very own membership site.
There's no fluff and no filler. "Insider Secrets to Running Your Own Membership Site" is filled with a plethora of useful information which will give you the grounding you so badly need before you even think about building your own profitable membership site...
Its also written by someone who has actually run several membership sites of their own, (that's me), and I'm going to give you the full extent of my experience in this particular field.
My step by step guide to building your own membership site makes it very easy for you to start building your own membership site whilst avoiding all the costly mistakes other people have succumbed to

In fact, you'll find you're up and running in no time at all...
I have had the privilege to know and work with Kim Standerline on a professional business relationship, and I can attest to her vast knowledge and expertise in operating a string of highly profitable membership sites in multiple, various niches.

And for the first time ever, Kim is actually dispensing all of her expert 'consultation' on membership profits - all distilled into one guide!

"Running my own membership sites, I've had the chance to pick up my own copy of her Insider Secrets and heck, only to discover how little I actually know (read: a lot of gold nuggets)!

"There's no better person to learn from than the master himself (wait, herself)... and she is none other than Kim!"
-- Edmund Loh
The PLR Extraordinaire
www.privatelabelrightsgold.com

Discover:-

Why you should consider running a membership site?
And why its so important you create a business plan before you even start
Where to get the right tools to start your membership site
And why your website design is so important
Further ideas to help you get your membership site up and running so its one of the best in the business
And what Payment processors and merchant accounts you should be using
How to identify your back end product
How to Grow and make your Membership Site so successful people will be begging you to join
And why blogging and membership sites go hand in hand.
How podcasting can be used to increase your membership
How to harness the power of News
How to ensure the long-term success of your membership site

Plus lots of other useful goodies for you to discover...

See What Previous Readers of Insider Secrets To Membership Sites have to say!

I have been using Kim's Easy Member Pro software for a while and I must say it is an exceptional product.
When Kim told me she had written a book on The Insider Secrets of Membership Sites I had to get a copy and must say I was not disappointed with the content.
If you only do one thing this year get a copy and put into action what she says and you will have a great business model to generate residual income for years to come
www.msicoach.com
Membership sites are an excellent way to generate recurring income that pays you like clockwork, month after month after month. I highly recommend them.
However, if you go into starting a membership site blindly, you will likely be rewarded with only frustration, lost time, and lost capital.
Insider Secrets is the best guide I have found that explains in detail what you should do before starting a membership site. If you don't take the time to do what Kim explains on page 9, everything you do afterward could very well be wasted effort.

John Rogers
http://www.resellersoasis.com
Thanks Kim, you book is very timely information for me, as I have just launched a membership site.

After reading your report I see some of the mistakes I made with the site and how to go about correcting them. The tips and recommendations made inside of your report is just what I need to save me a lot of time and grief.

I am sure that if I follow your advice my membership site will be a money maker. Can't wait to get started. Thanks again.

Stop dreaming about making money online, come into the real world and start making a credible income with your own membership website...

If you can write, research or if you're someone who is enthusiastic about their hobby or job, (even if if you know a lot about a particular subject), you'll probably find there is a membership site just bursting to get out of you...

Membership sites are here to stay, and if you want to see your own membership site online, but you're not sure where to start, Insider secrets will show you the way...

Your Bonus for investing in Insider Secrets

Insider Secrets is a over 60 pages of pure content. So I wanted to help you out even more and set you up with a Mindmap to help focus you on the direction you need to take. If you've never used a mindmap before, you'll be thrilled at how easy it is
Invest in "Insider Secrets to Running Your Own Membership Site" and realise your dreams of running your own membership site
Kim, after reading through your powerful eBook, I have to be honest and tell you that as someone who is running successful membership sites, that I must re-think what I am doing by applying what I've learned. I am leaving so much on the table, it isn't even funny.

Thank you so much for providing me with an easy to read and understand guide for maximizing my membership sites. All I need to do is implement a few minor adjustments you have provided inside this amazing product.

If someone is new to creating a membership site, this is a "must have". There is so much top notch information inside it's mind blowing! And, if someone is an "old hat" at running a membership site, then they can learn a thing or two from getting a copy of your eBook.

Just wanted to drop you a quick "thank you". Now I'm off to apply what I just learned.

Thankfully,

Tracy Yates
http://www.ezebooktemplates.com
PS...

Don't forget, you also have our cast iron guarantee, if for any reason you decide Insider Secrets is not for you, then simply ask for your money back (no problem, your bonus is yours to keep whatever you decide.